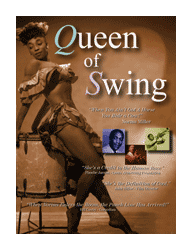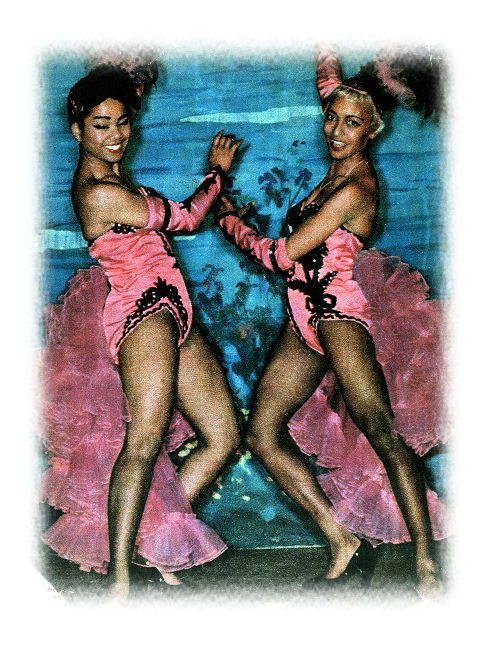 Queen of Swing (2006)

A 72 minute documentary by Florida filmmaker John Biffar, Queen of Swing. Narrated by Bill Cobbs, Queen of Swing takes an inside look at Norma Miller's influence in the globalization of America's jazz culture and her and her fellow artist's role in racial integration; and features interviews with Bill Cosby, BB King, Frankie Manning and Leonard Reed.




Additional Appearances

The Savoy King: Chick Webb and the Music That Changed America (2012)

Directed by Jeff Kaufman. Born poor in Baltimore, Chick Webb broke his back as a boy and faced life as hunchback dwarf afflicted with Spinal Tuberculosis. Someone suggested drumming as a kind of physical therapy, and Webb found his calling: running off to New York at only 16, he built the hottest jazz orchestra in America, whose home base was Harlem's Savoy Ballroom, one of the rare places in America where Blacks and Whites could socialize together. The honor roll of artists discovered and mentored by Webb is extraordinary, but perhaps no star shines brighter than that of Ella Fitzgerald. Featuring interviews with those who knew or played with Webb (including, of course, Norma Miller), great period footage, as well as a firm sense of social and cultural history, "The Savoy King" is a meditation on the transformative power of art as well as a monument to a great American artist.


Norma appeared with director Jeff Kaufman at the prestigious New York Film Festival (NYFF) on October 2, 2012. Highlights below:





Radio Intersection, KUOW-FM 94.9, Seattle, (2008)

Norma recorded a 30 minute interview with Amanda Wilde of KUOW 94.9 FM as part of its "Radio Intersection" program.
Norma Miller interview



The Beat, KUOW-FM 94.9, Seattle, (8/17/2007)

Norma Miller joined host Dave Beck to talk about Lindy Hop.
Listen Now



"America Swings", KBCS 91.3, Seattle, (September, 2006)

by reporter Sallie Bodie, and engineer Tamara Neely
Inspired by the 2006 "Masters of Lindy Hop and Tap" event at Seattle's Century Ballroom, featuring Norma Miller, Chester Whitmore, and Century Ballroom owner Hallie Kuperman.
"The styles of Lindy Hop, Swing and Tap set the dance world on fire in the 1930s. One World Report Correspondent, Sallie Bodie, tells how the golden age of Harlem has come alive again - this time, in Seattle."
Download MP3



Jazz (2001)

In Ken Burns' documentary Jazz (2001), Norma's recollections provide a first hand account of the Harlem music and dance scene in the 1930s and 40s.



Ella Fitzgerald: Something to Live For (1999) .... Herself





Redd Foxx: The E! True Hollywood Story (1999) .... Herself


Mo' Funny: Black Comedy in America (1993) .... Herself (interview)



National Geographic Explorer: Jitterbug (1991)

Although no longer available in video, Ms. Miller appeared in this excellent documentary by National Geographic Explorer along with Frankie Manning.



The Call of the Jitterbug (1988)

Taking its name from Cab Calloway's The Call of the Jitterbug, this is probably one of the most complete documentaries produced so far on the Lindy Hop. It includes oral histories by Ms. Miller and Frankie Manning as well as other dancers and musicians from the height of the era. It contains excellent period footage.